Thought I would have a go at the clay making stuff my self and after a little trial and error I came out with this!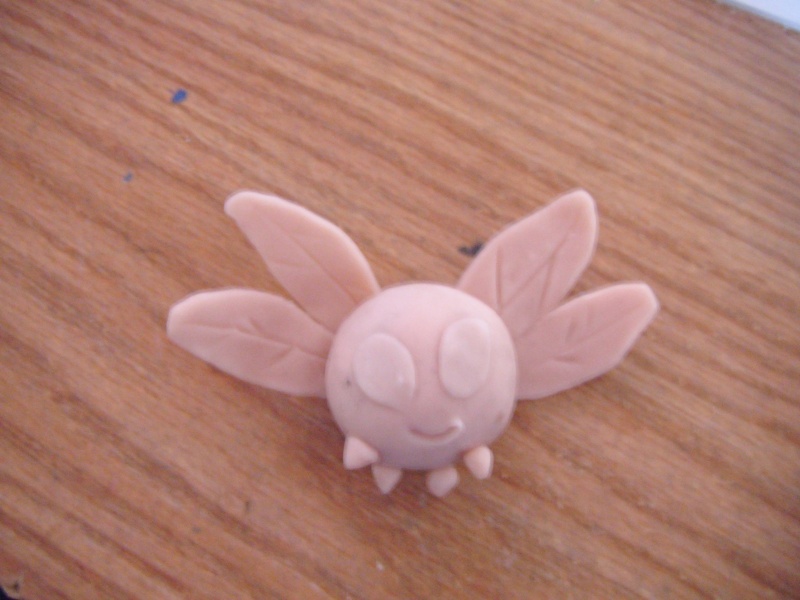 I know it's nothing fantastic but hey it's my first go with making figures and I don't think it's that bad. My main question's are What do you ponies think about it? And what type of paint is best to you on them and do you need to use a undercoat or something like it?
Thanks.
McMesser
That is really good! Also how big is it? I wouldn't know anything about painting it though, but you should paint it blue.



Posts

: 21


Join date

: 2011-07-13


Age

: 23


Location

: Bremerton, WA,



D'awww thanks for that. Going to get a few more pics for scale mid week. I'm also going to be making more of these on Tuesday to get used to working with the clay more, but its surprisingly easy to use. So will post more pics when I have more of these little guys, gonna make a small army of them I think, why not

It looks great painted, maybe since I have almost no money left from buying stuff on my vacation, I should just go make ponies out of clay. Also as for your next project, how about Angel; Fluttershy's bunny.
(also can you go just read my fanfic already, no offense but I have been waiting for a response on that one)



Posts

: 21


Join date

: 2011-07-13


Age

: 23


Location

: Bremerton, WA,



Yeah was thinking of doing Angel or maybe Spike. And yes, very sorry will read it tonight!

---
Permissions in this forum:
You
cannot
reply to topics in this forum